Posted by : Muhammad Jimmy Ramadhan
Minggu, 11 Desember 2011
Post Original by R ダークネズミ Sagasano Jr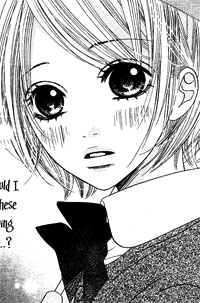 Title:
Ama Iro Omoi
(雨色想い)
Creator: Konno Risa
Length: One-Shot
Status: Complete
Genre: Drama, Romance, Shoujo
Aiko fell in love at first sight with a guy who lent her an umbrella on a rainy day. Later, she met him again on the train to school, but no matter how hard
she tries, she still can't confess her love to him. Will Aiko be able to convey her feelings to this guy, whose name she doesn't even know, or will everything remain a beautiful memory of a rainy day?
Download
Related Posts :
Manga, One Shot